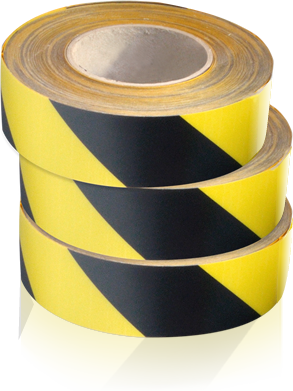 Mark work areas permanently! Sanpack floormarking is reliable, hard-wearing, highly adhesive and traversable.
---
Strikingly Simple
The Sanpack floormarking is hard-wearing, robust and durable. You can stick it down quickly and drive lifting trucks, fork lift trucks and cleaning equipment over it thanks to its excellent adhesive properties.
Marking Tapes
Our self-adhesive floormarking tapes are available in differing thicknesses and widths, as well as for various interior uses. But do you also require our marking tapes for exterior use or have you got a special application in mind? If so, speak to us directly – we are always happy to help.
Numbers and Letters
Now you can mark out and name your logistic areas permanently with our especially scratch- and abrasion-proof letters and numbers. Available in our standard sizes and colours or by special request.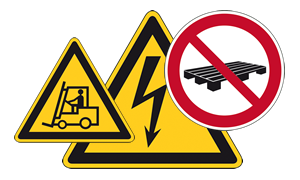 Vehicle, Hazard and Non-access Signs
The ideal solution for safety and non-access signs in your work areas. In addition to the usual range of hazard and other signs, special motifs can be provided as required.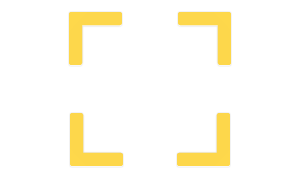 Pallet and Storage Area Markings
Our self-adhesive pre-shaped markings are ideal for marking off storage and set-down areas. In addition to our wide range of standard pre-shaped markings, special solutions can be provided as required.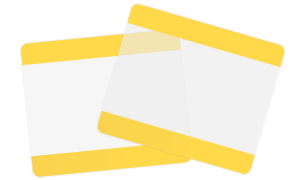 Label Pockets
Mark your pallet storage areas directly on the floor. Our label pockets are self-adhesive, permitting them to be stuck down quickly and easily. When frequently changes in the lettering are required, we recommend using the open pockets, while the closed pockets are suitable for surfaces with regular wet cleaning operations.
---
Maximum Adhesion Required?
When the demands on our products are extraordinary – we ensure the solutions are too. For which reason our "extra" and "metal" product series are just as easy to use as the other floormarkings, yet for that provide unique protection with mechanical loads. And they are available in different colours depending on your needs.
Our Team is happy to advise you – ensuring that you always have the optimal Sanpack product at hand in your warehouse.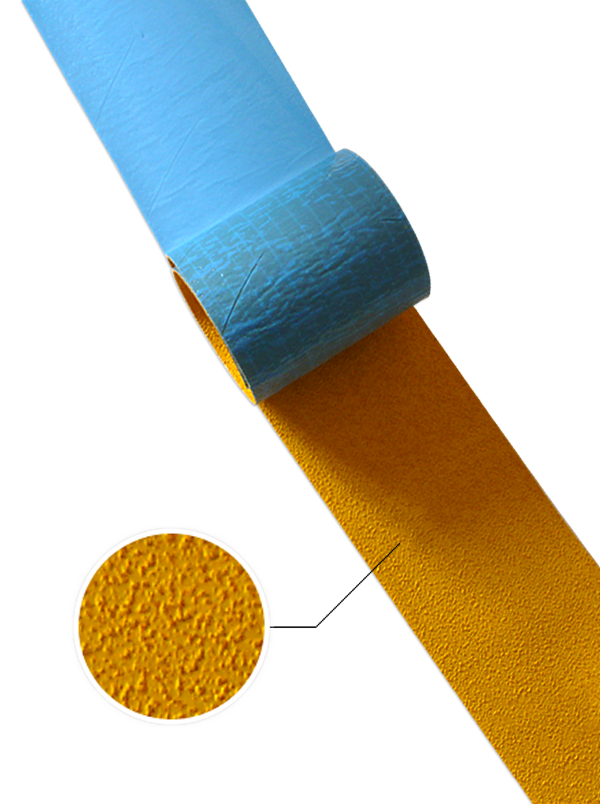 ---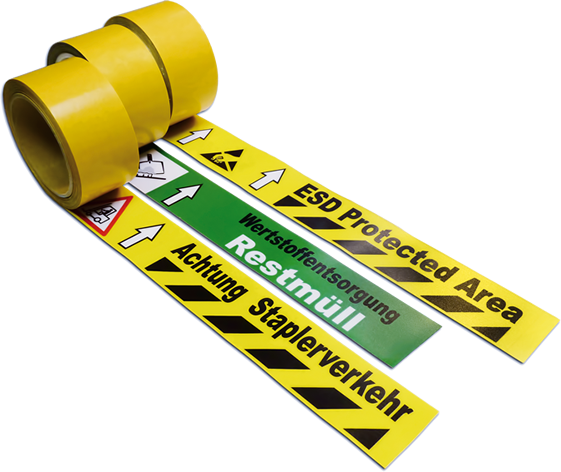 Clarity Is so Easy
Thanks to the unique production process, our marking tape is scratch and slip resistant – making it the ideal solution for marking off vehicle lanes and work areas. In addition to our wide range of standard products here, we can of course also provide tapes printed in accordance with your requirements.
---
Time to try out floormarking tape yourself. Free of charge and with no obligation to buy.
Request a sample
We are available and happy to be of assistance should you
have any further questions or personal requirements.
By phone: +49 (0)40 72 77 99 - 0
By email: info@sanpack.de