Signs
Sanpack signs & markings for safe orientation in buildings and outdoors for escape routes, fire protection and operational processes.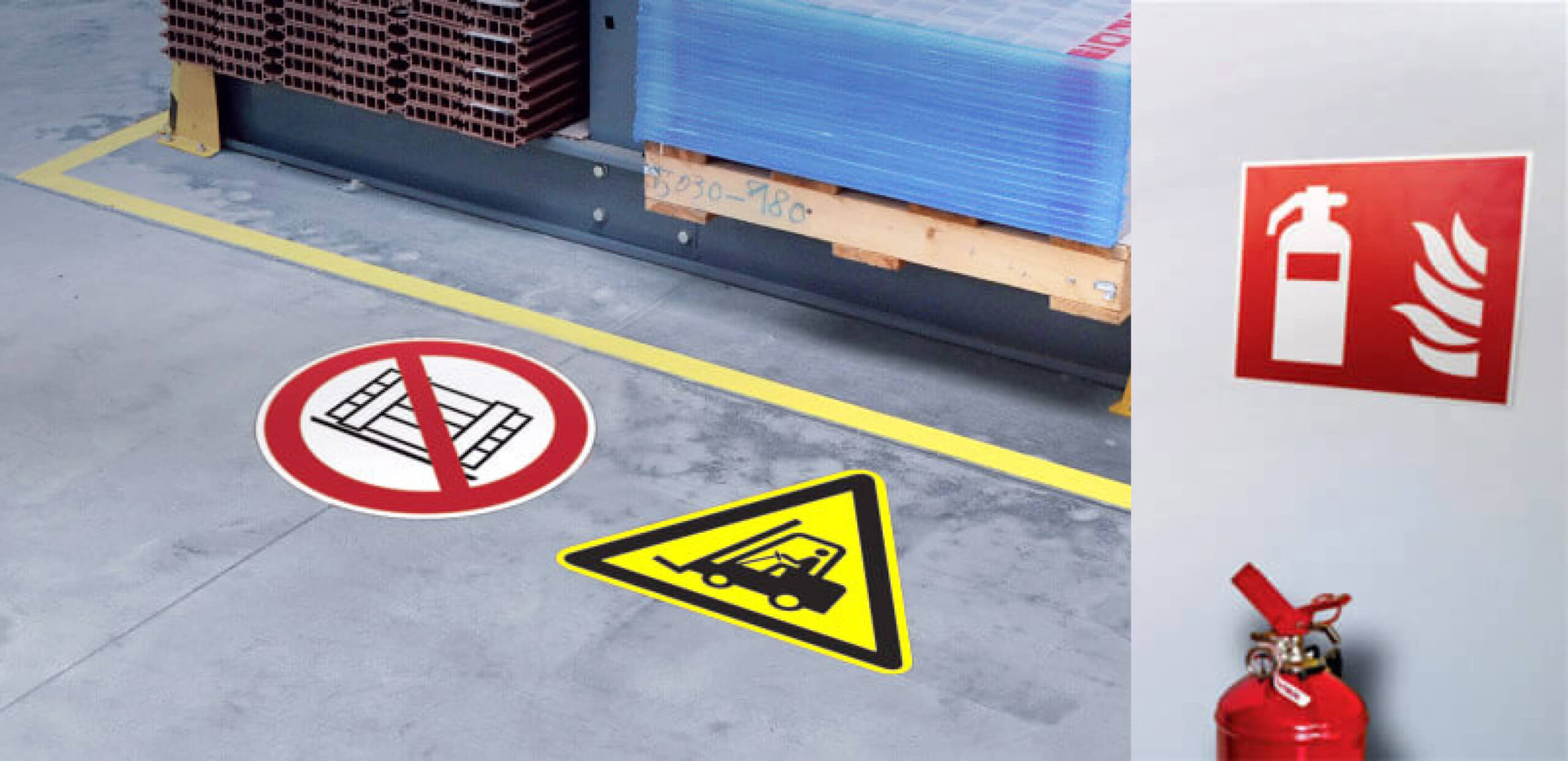 Safe and Clear
Sanpack signs and labels are easy to apply, robust and durable. They are available as self-adhesive or screwable variants for indoor and outdoor wall mounting. All signs comply with the current DIN ISO 7010 and respective workplace regulations.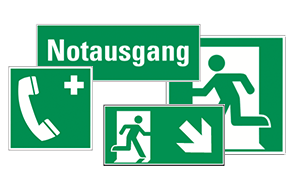 Rescue Signs
Clear signage can save lives. Mark escape routes according to occupational health and safety directive ASR A1.3 and 2.3 with long photoluminescent rescue and fire protection signs.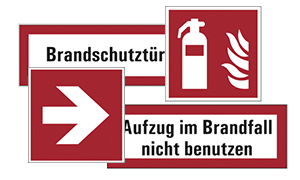 Fire Protection Signs
Fast and targeted action in case of fire can save lives. Safety in operation through internationally understandable and standardised fire protection symbols according to DIN ISO 7010 and ASR A1.3.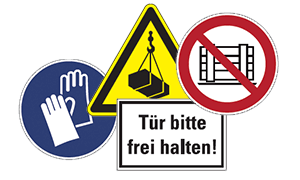 Operational Signs
Minimize security risks with clear, unambiguous notices to employees, outsiders and customers.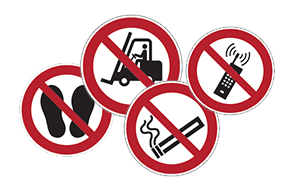 Prohibition Signs
Minimize dangers and prevent accidents or material damage in operating rooms by means of clear instructions and prohibition signs, in accordance with DIN ISO 7010 and ASR A1.3.
Command Signs
Mandatory signs encourage the use of safety equipment and promote responsible behaviour. Your contribution to accident prevention and safety at work in accordance with DIN ISO 7010 and ASR A1.3.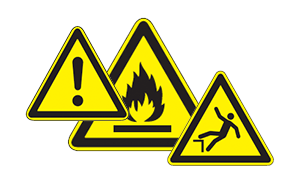 Warning Signs
Warning signs indicate potential dangers. They increase the attention and mindfulness of your employees. Minimize risks at the workplace. All warning signs comply with DIN ISO 7010 and ASR A1.3.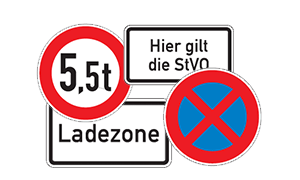 Traffic Signs
The most important traffic signs, including no parking, no stopping and speed limit signs for your internal marking. Can be used immediately.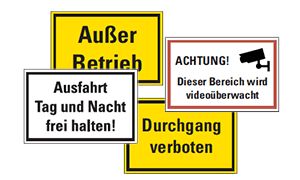 Information Signs
Reflective, very well visible signs, weatherproof with special reflex foil. Clear and comprehensible signage helps with orientation in- and outdoors.
---
You want to order?
Complete overview and details in the product catalogue.
We are available and happy to be of assistance should you
have any further questions or personal requirements.
By phone: +49 (0)40 72 77 99 - 0
By email: info@sanpack.de