Historie
More than 60 years
of efficient storage technology
Developing innovative storage solutions for you since 1956.
1956
On 1 November 1956, the "Sanpack Gesellschaft Lambsdorff & Co" firm commences business with its own production and trading, as well as with the manufacture of packaging products. The company headquarters and sales organisation are located in the Hamburg-Billbrook district.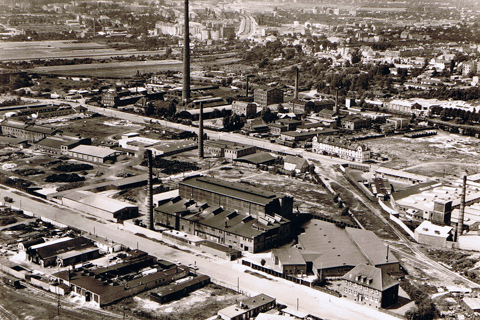 iba – International Baking Industry Trade Fair – Munich, 1958: Sanpack participates for the first time as an exhibitor in an international trade show. Sanpack generates major interest on the European market with the launch of cling film under the "Saran" brand name.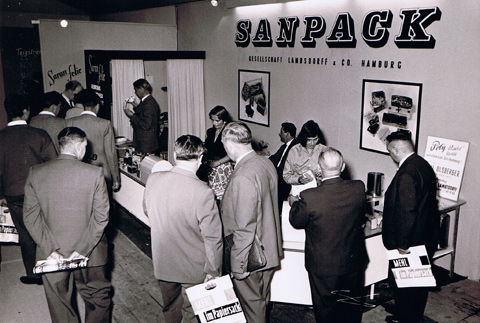 Sanpack trades in packaging machines, e.g. the Spanish Ulma brand. Packaging is produced by the company for fresh foods in supermarkets, such as mesh bags, trays and so-called "T-shirt bags" (plastic bags) for fruit and vegetables. The range of products also includes roasting bags and shrink tubing manufactured in-house.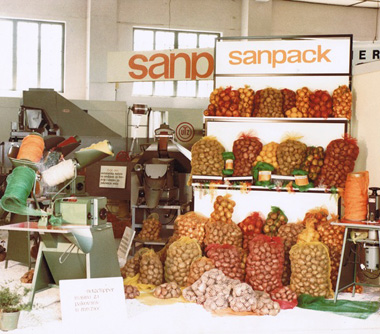 1960
Sanpack moves to Eiffestraße in Hamburg.
1969
Sanpack's company premises at the new location on Eiffestraße, Hamburg.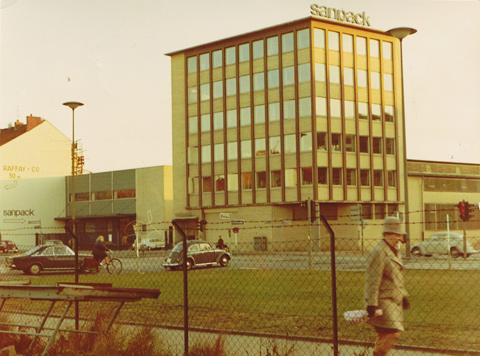 1978
The Sanpack Lagertechnik storage technology section is established. The development and sale of machines and equipment for storage logistics is further expanded: With pallet stretch wrapping machines, pallet stack equipment, baling presses to compress film and wrap waste, shredders for synthetic strapping bands, etc. The company focuses on the development, production and distribution of pallet wrappers, together with the sale of stretch wrap. In 1980 the company is renamed "Sanpack Gesellschaft Lohss & Co.". In 1984 the Sanpack Lagertechnik storage technology firm is founded as a stand-alone limited liability company.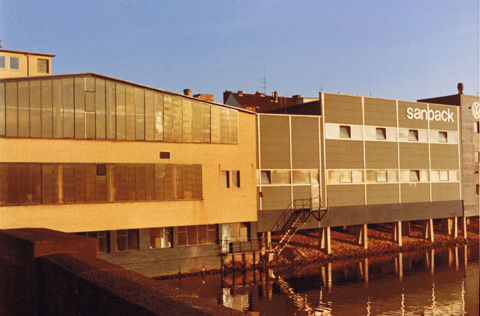 Sanpack's company premises at the Billbrookkanal canal with direct access to the inland waterways.
1990
The Sanpack Lagertechnik storage technology firm relocates together with its parent company to the new Glinde/Reinbek industrial area on the outskirts of Hamburg. The new location has good transport connections via the nearby Hamburg-Berlin autobahn 24.
Sanpack realigns its corporate focus on the packaging, storage and logistics business areas and concentrates on innovative product development, as well as on in-house production and sales.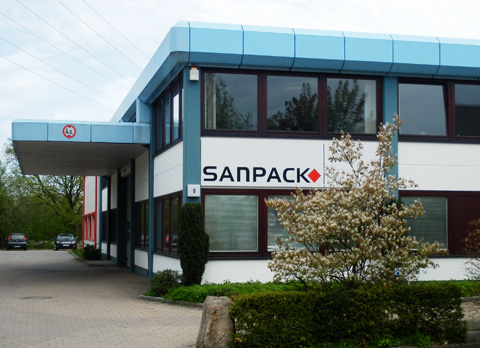 1994
Development and issue of patent for sanstrap®, an intelligent stretchband used for securing goods during storage and logistics operations. Patent Nr. 44 06 163 in Germany, European Patent Nr. EP 0 672 592 B1.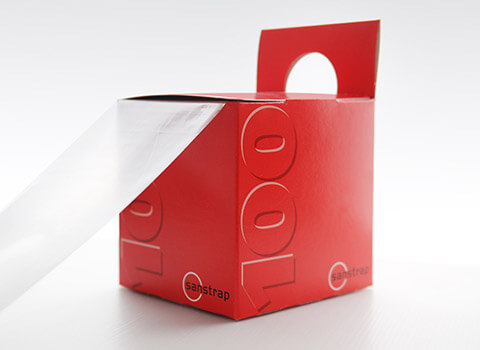 The invention of sanstrap® constitutes Sanpack's success story as an innovative SME in intralogistics worldwide. Today, sanstrap® is utilized on all continents for securing goods in storage logistics and has found numerous imitators. Sanpack is shipping worldwide.
Sanpack emphasizes innovation: it succeeds in development and patenting of sangrip®, a moisture-proof non-slip strip, and 2link®, which is used for vertical securing of transported goods in combination with sanstrap® strechbands.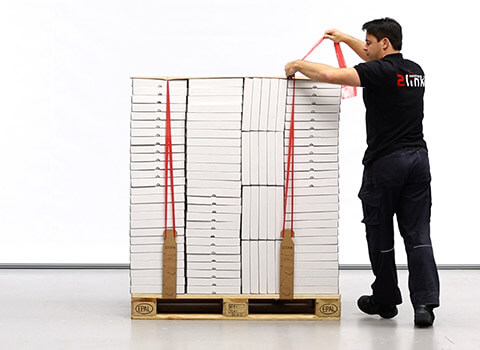 2008
Sanpack is committed to sustainability in all areas of operation and production, aspiring to be a pioneer in eco-friendly product development for intralogistics.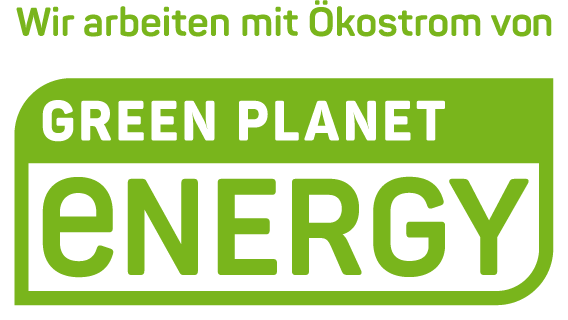 Since 2008, Sanpack operates exclusively on renewable energy. The company uses 100% green energy by Greenpeace, and the office and production building's lighting has been completely switched to LEDs. In doing so, over 1000 tons of CO2 have been saved already. Printed material used by Sanpack is provided by a regional supplier, the eco-certified Nienstedt printery in Hamburg.
2019
Sanpack takes sustainability criteria for future-proof synthetic packaging seriously: recyclability, reusability, conservation of resources during production, usage of renewable resources, waste prevention, avoidance of composite materials, avoidance of long hauls, and saving CO2.
To this endeavour, Sanpack achieves a breakthrough in 2019, by successfully manufacturing sanstrap® strechbands with 50 mm width, saving 50% material compared to the standard sanstrap® variation.
2020
In 2020, Sanpack introduces sanstrap® eco onto the market, the world's first pallet strechband made from 90% BioPE based on tall oil, made in Europe.
Sanpack develops and manufactures innovative products for the securing and protection of goods during transport, as well as for efficient storage technology requirements, especially for in- house transport.
Here at Sanpack, we focus on customer-oriented solutions to problems, not only in our specialised field of intralogistics: From the initial ideas to their global applications.