Products & Possibilities
Tubular Film, Center Folder Film
Tubular film is especially suitable when one or more products through to a whole pallet have to be securely packed. The tubing or center folder tubing is placed or drawn over the packaged items and then sealed, for which appropriate small equipment through to large machines are required. It is not uncommon for pallets intended for external transport to be secured in this way. For internal transport operations only, tubular film is too expensive due to the large amount of material required, in addition to the fact that you have no access to the goods once they are wrapped in the film.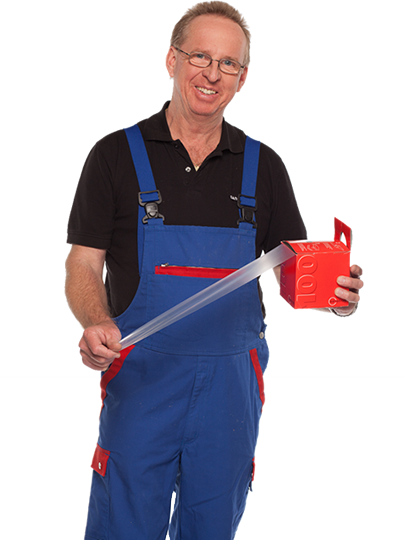 Get to know sanstrap®
sanstrap® is the safe and cheap alternative for securing pallets.
Learn more about sanstrap®:
Go to product page ››